Guy McLean was born in, Melbourne, Victoria, Australia in 1975, the youngest of five strapping boys in an inner city suburb, thousands of miles from where and who he is today. Guy often jokes that if his family stayed in Melbourne that he would have been a very ordinary footballer and he is forever thankful that as a one year old his family packed up all their belongings to start a brand new life in the country. They moved to Hervey Bay, Queensland, where they purchased a 1600 acre property and over the next two years formed 'Susan River Homestead' Holiday Ranch resort. Guy's parents wanted a life for their young family away from the city streets, with countless opportunities to prosper and grow and it was here on the banks of the lazy Susan River that Guy was sat on his first horse as a 16 month old.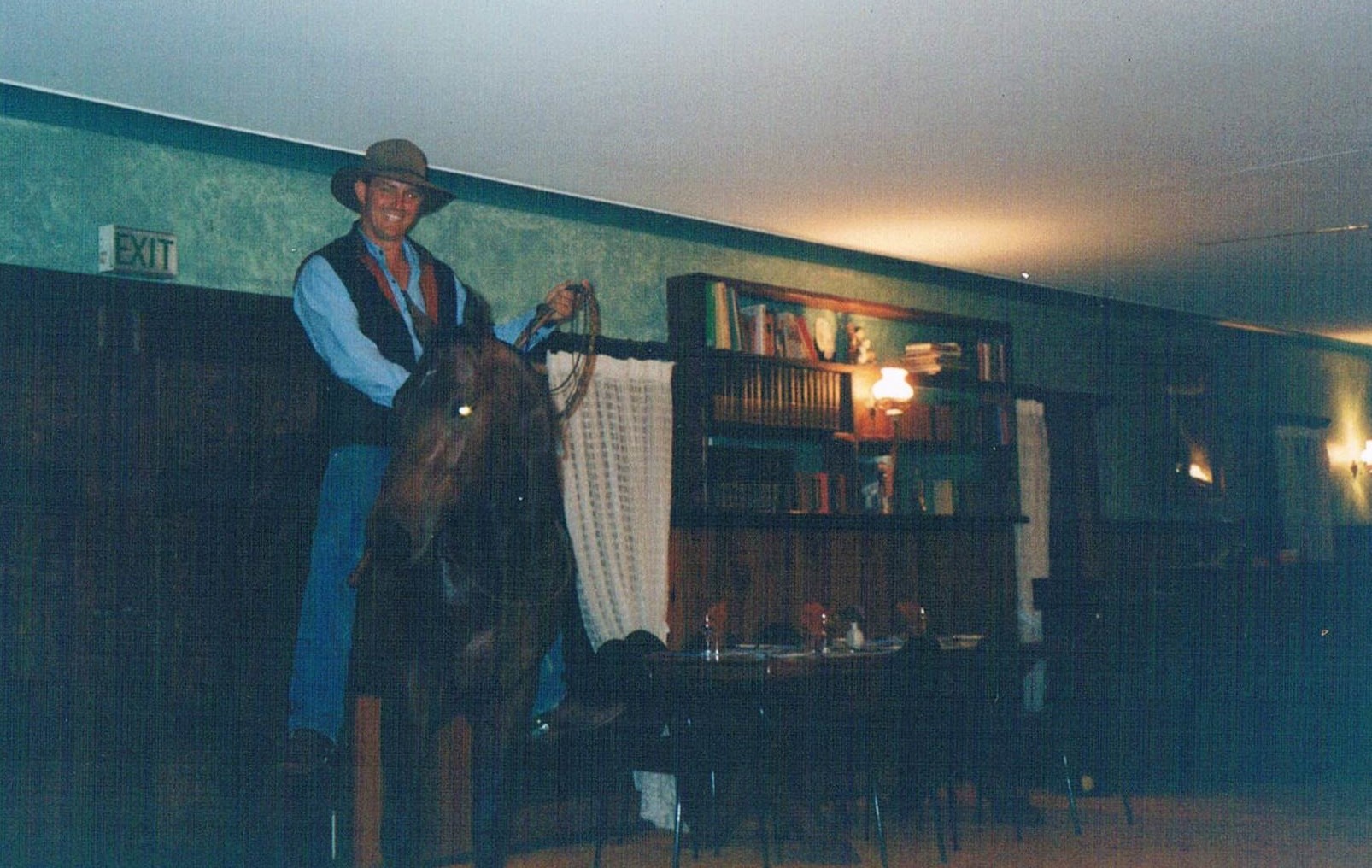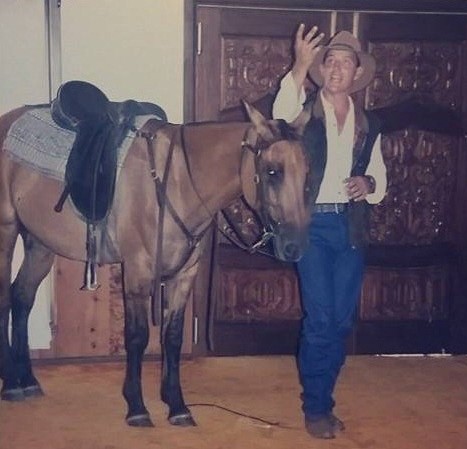 Guy can never recollect a day that horses weren't a huge part of his life and it was on the back of a pretty chestnut mare called Sunny that this young boy felt most at home. By the time Guy was four he would ride Sunny alone on the rides with the guests and often fall asleep on the last mile home and that special little mare would carry him safely all the way to the yards. When Guy turned Five Sunny was passed on to his baby sister Skye and that little mare continued to do what she did best. Guy now truly believes that it is the contrasts in our lives that make us search for something different, all of Guys brothers were talented sportsmen and adept with their hands, being very useful with anything mechanical on the farm. Guy on the other hand was required to wear glasses from the time he was five until he was fifteen and therefore found ball sports difficult and as far as he was concerned machines were only good for bringing the horses in so he could ride. At school, as at home Guy felt somewhat overshadowed by those around him and though at the time it was seen as a negative, Guy now sees this as a wonderful gift, because on the back of his beloved horses he was faster than his schoolmates, stronger and braver than the meanest bullies and above all else for one time in his life, in the eyes of his beloved horses, he felt like an equal. It is in fact the contrast of his life with and without the presence of this amazing creature with their incredible power and undeniable honesty, which has drawn him to them like a moth to the flame.
Guy is often asked what has caused him to become an equine performer with a desire to travel the world and although you might think that performing came natural to him, it is far from the truth. Right through to his teenage years the only subject that would cause Guy to say anymore than a few sentences was horses and for as long as he can remember, when other kids spoke of being policeman or fireman when they grew up, Guy only ever wanted to be a Horseman. From the time he was fifteen until he was twenty four Guy took over the trail riding duties at the Homestead and was in charge of fifty guest horses and their training, as well as taking on outside horses to educate for the public. By the time he decided to leave home and start his own Horse training business, Guy had already met one of his finest teachers and most remarkable students, a Golden Dun colt he named Nugget who he bought for 200 dollars out of a bush paddock an hour from home. Nugget was the honest and willing pupil for any of Guy's new idea's and by the tender age of four, Nugget was so proficient at his work that he never performed in a bridle and saddle for the next 12 years, at total liberty and at one with everything he was asked, a truly special stallion and until this day, Guy's best mate. It is very common that the best trainers around the world in all disciplines are normally training many horses for clients without the luxury of being able to ride their own and those who do, quite often have to sell their best horses to survive. One of Guys biggest weaknesses or in fact his greatest strength is the personal and mutual attachment and bond that he forms with every horse that he spends continued time with and as he would no sooner sell his best mate than fly to the moon, he had to come up with a plan for his own horses to pay their way and it was then that Guy McLean the performer was dragged reluctantly from his shell.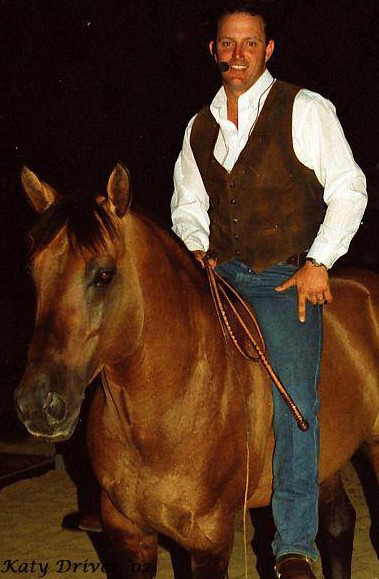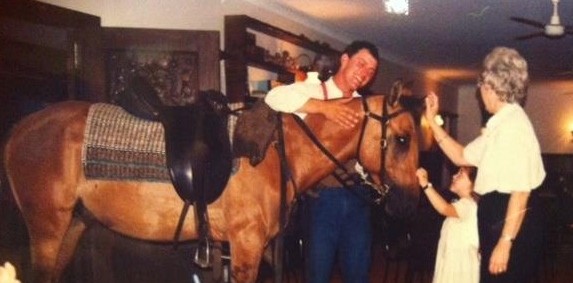 Guy truly believes that the best tools in horsemanship are 'Knowledge, Compassion, Patience and Imagination" and in using these, many a fine partnership has been formed. Since 1999, Guy and his equine team (led by Nugget for 12 years) performed all over Australia at every Major Equine event or agricultural show. In 2002 and 2006 Guy received the great honour of being named an official 'Ambassador of the Outback' and through his performances of Horsemanship, Bush poetry and whip cracking he has helped to keep the traditions of the bush and the true Aussie Stockman, alive. In 2005 Guy was the inaugural winner of 'Equitana's', 'Way of the Horse' young horse starting competition and it was the methods he learnt in the Queensland bush under the watchful eye of many a young horse that brought him victory.
Guy and his horse's have achieved national acclaim in Australia over the past 15 years and his talented horses (especially Nugget) have had their names chanted in front of 20 000 people at Royal shows such as Sydney, Melbourne and Adelaide shows, as well as Guy's favourite, The Brisbane Ekka, where for the last nine years Guy and his team have performed in front of well over a million people. Guy has been acclaimed by his fans and Australian dignitaries alike as a National treasure and Living Legend and although this humble Australian still blushes at such remarks, it is the kind words and stories of inspiration that Guy evokes that keeps him in the frame of mind to succeed and continue to spread his message. Although the calling of international work has made Guy step away from his beloved homeland for a while, Australia will always be his home and where his heart resides and yet wherever there are wonderful horses and crowds to entertain and educate, Guy will feel at home.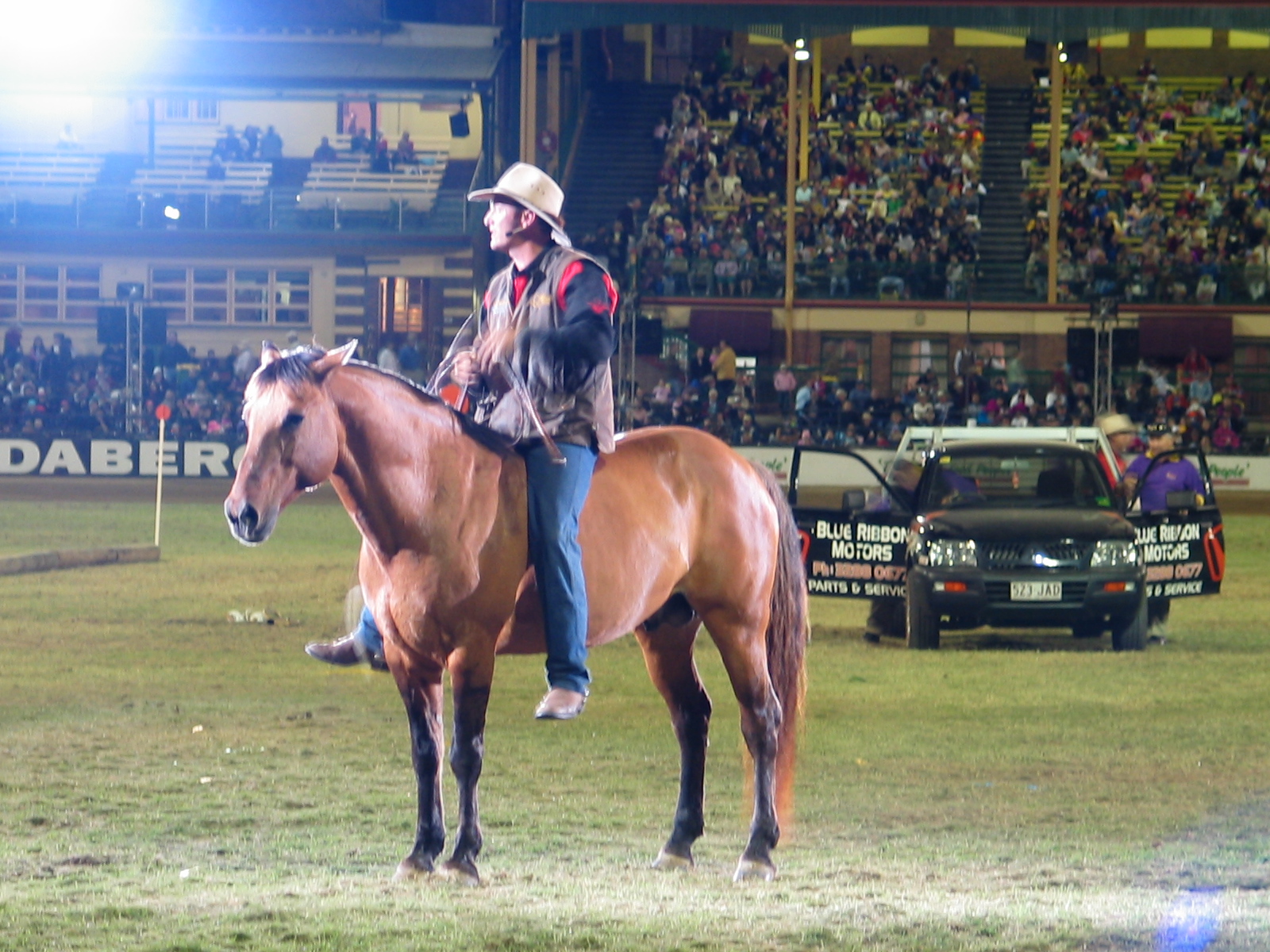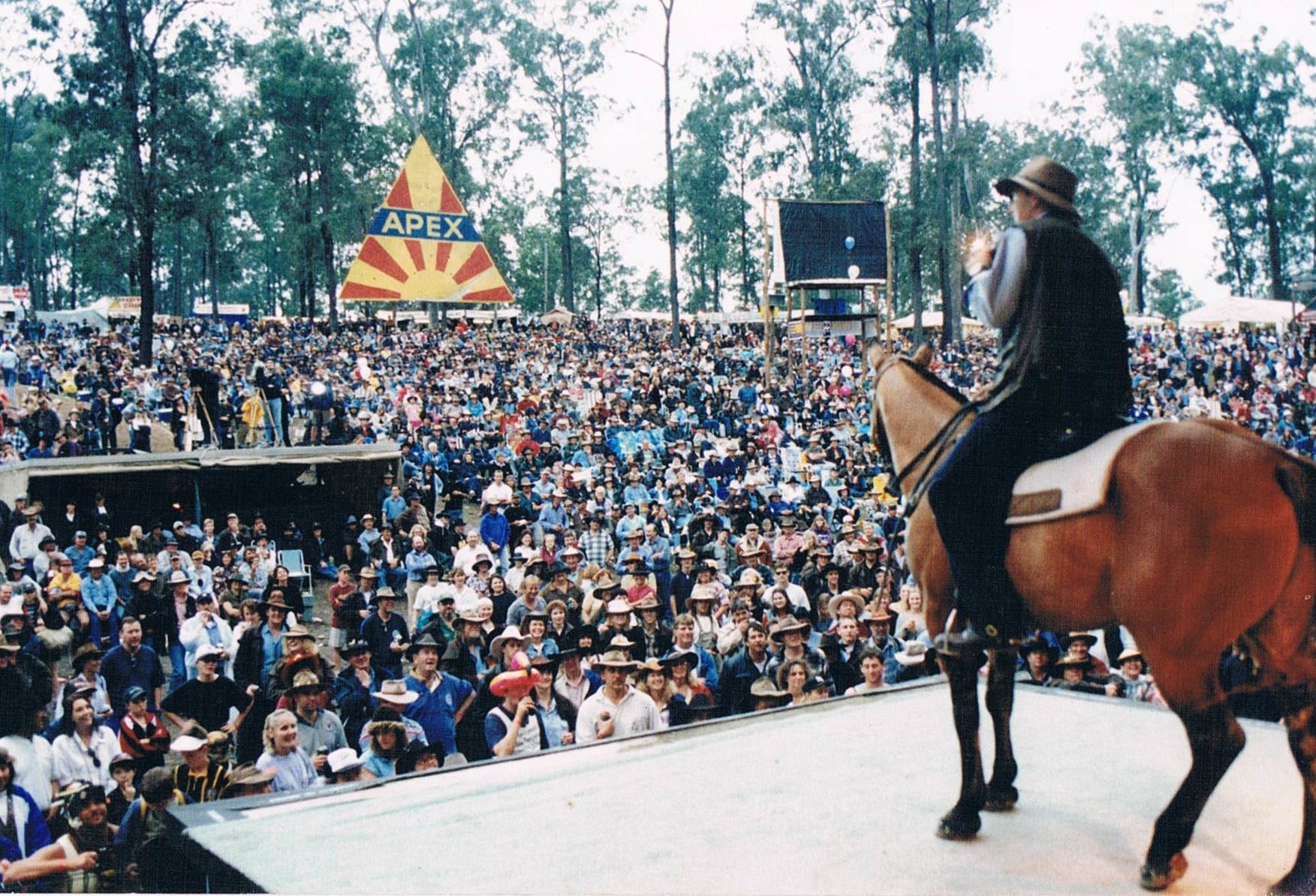 So it is now that the next stage of the Life of Guy McLean begins as he and four of his own Australian bred 'Quietway Performance horses' (of which three are Nuggets babies) have expanded to the international stage. At the moment they are based in Texas USA and will follow their dreams to perform worldwide. Right from a child, Guy has always been a dreamer and it is true what they say, that if you wish hard enough and stick to your guns, dreams can and will come true.
For Event Enquiries and Bookings